Corpus Christi Spine Injury Attorneys
Helping Spinal Cord Injury Victims Seek Maximum Compensation
Car accidents, 18-wheeler accidents, workplace injuries, and other types of serious accidents can leave unsuspecting victims with catastrophic injuries. One of the most serious types of catastrophic injury is damage to the spinal cord. Spinal cord injuries may result in paralysis, potentially necessitating a lifetime of specialized care. The costs of this type of injury can be substantial and include not just immediate medical bills, but a loss of wages, future physical therapy, vocational retraining, and more.
If you have sustained a spinal cord injury or you have a loved one who has been injured, don't wait to contact Elliott & Ritch, LLP. If your accident was caused by someone else's negligent actions or inactions, you may be owed compensation for your medical bills, pain and suffering, and other related losses. Our firm is ready to fight for the maximum amount you are rightfully owed.
Request your free consultation with our firm today when you call (361) 733-3003.
About Spinal Cord Injuries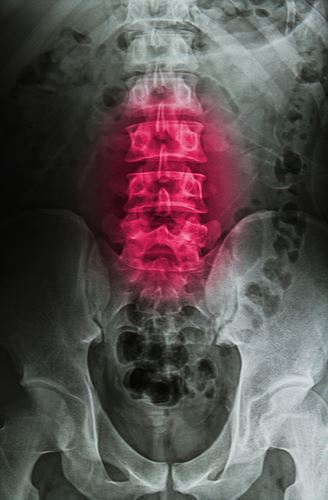 The spine contains vital nerves that many of us take for granted until they start to impair our ability to walk, brush our teeth, or even sit for long periods of time. Treatment for these injuries and the resulting care for paralyzed individuals can be brutally expensive. In one year alone, many families accumulate $300,000, $500,000, even $800,000 or more in treatment costs. Surgeries on the spinal cord are extremely expensive as well, and the aftercare for a spinal cord surgery and resulting years of therapy can leave a family financially devastated.
It is critical to consult with an experienced attorney as soon as possible if a serious accident has left you or a family member with a spinal cord injury. Our Corpus Christi spine injury attorneys can help determine if the injury resulted from someone else's negligence.
Often, individuals with spinal cord injuries are afflicted through no fault of their own. Our personal injury lawyers can help you make that determination for free by reviewing the incidents that led to your injury. Our attorneys can also help walk you through the steps you need to take to secure compensation for your future medical bills and after care.​
Complete our contact form or call (361) 733-3003 to schedule a free consultation with a spine injury lawyer in Corpus Christi.